Back
10 Reasons Why you should buy a property in Benissa!
14 Jun 2021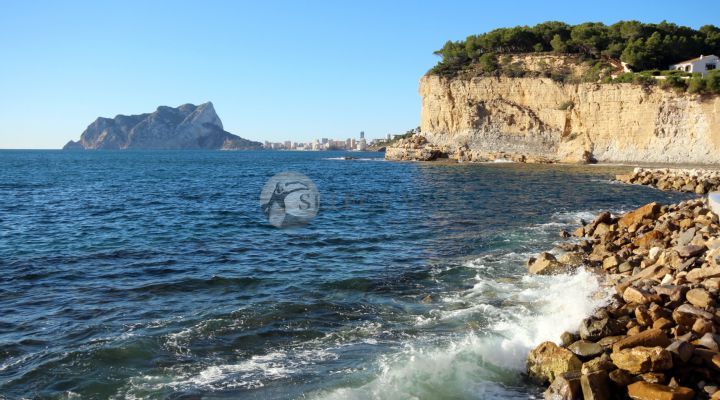 Are you thinking of buying a property in one of the many beautiful areas of the Costa Blanca but you don't know which area to choose? Then this post will be very helpful for you. Here are 10 reasons why you should consider buying a property in Benissa:
1. Beautiful Coves
Within a 5-10 minute drive or even walk from your property you have beautiful coves all along the coast of Benissa to dive, snorkel, explore by boat or simply enjoy its colourful sunsets.
2. Mountain Walks
If you are keen on hiking, you will enjoy scenic walks on Bernia, Oltà and La Solana mountains.
3. La Ruta del Moscatell / Muscat Trail
Home to a large Muscatel growing area offering visitors a unique wine experience amongst the vineyards and the delicious local wine tasting.
4. Picnic Areas
There are open air picnic points and play areas for families and friends to gather in the midst of nature.
5. Ecological Coastal Route
If you want to photograph one of the most spectacular panoramic views of the coastline, Benissa's ecological walks are highly recommended. The labyrinth of paths and wooden walkways will lead you to the emerald waters of the sea, huge cliffs and diverse vegetation.
6. Kayaking Trail
Kayak tours have become one of the most appealing ways to explore the rocky coastline and the many sea coves.
7. Local Produce
Don't miss the market on Saturday morning in Benissa town to source fresh, seasonal and local produce.
8. Mediterranean Cuisine
Eating out is a big part of the Spanish lifestyle. There is a wide range of good quality restaurants to choose from with fabulous views or amongst idealic settings.
9. Beach Bars
During the long summer months these beach bars are highly popular for live music and cocktails!
10. Take a Break from the Chaos
Benissa is a great place to get away, relax, connect with nature and embrace the Spanish Mediterranean lifestyle.
Would you like to experience these Mediterranean pleasures? Indulge yourself in our properties for sale in Benissa
If the Mediterranean lifestyle of Benissa appeals to you, TAKE A LOOK at our carefully handpicked properties below:
Fincas and villas with private swimming pool, garden and beautiful mountain views
Luxury villas with panoramic sea views
Mediterranean townhouses with sunny terraces
Apartments just a few metres from the beach
Whether you are looking for a family holiday home by the sea or a long-term year villa with pool and sunny terraces, we are here to help!
For more information or to request a viewing or video call appointment, do not hesitate to contact one of our experienced team members. We can speak English, Spanish, Valencian, French, German and Dutch.
Share
Back