Back
Meet the whole Team of Select Villas!
24 Aug 2021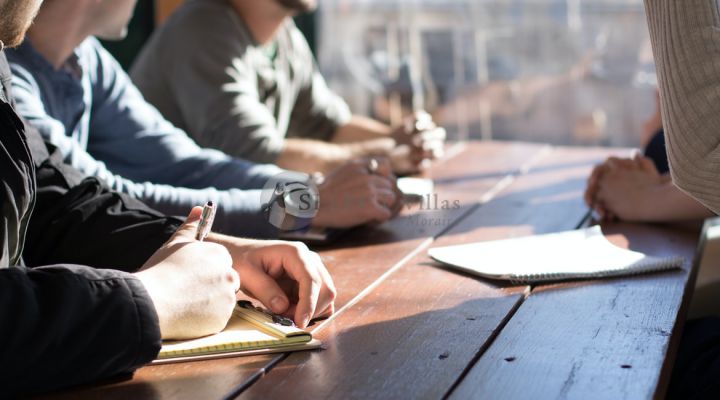 Select Villas is a successful real estate agency in Moraira – northern Costa Blanca – committed to continuous training and improving customer service. Our secret is based on the great family we have formed and of which we are really proud.
It's time to put a face to them and learn a bit of their story!
He set up the company in 2003 and was one of the forerunners of the Select Villas values. He is now enjoying his period of retirement, but always finds time to visit us– a fountain of experience and knowledge!
Language: English.
Together with Chris Garwood, she is the founder of what we know today as Select Villas: a loyal and honest Real Estate Agency. She continues to work in the After Sales Department, ensuring that each and every sale completes successfully at notary - no detail is overlooked!
Languages: English and Spanish.
Dawn Williamson: Office Manager
She joined the team in 2016 in an administrative role and has grown personally and professionally working in all areas of the business whilst also managing a competent, talented and demanding team.
Languages: English and Spanish.
Karen Lynch Martin: After Sales & Accounts Manager
We had the pleasure of welcoming her into the team in 2016 and she now works within the After Sales Department together with Linda. They both make a great team! She speaks fluent English, Spanish and Valencian with a touch of French. She was born in Ireland, but has lived over 30 years in Spain.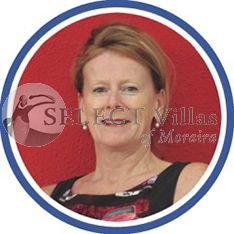 Julia Joyce: Sales Manager
Since joining the team in 2014, she has developed excellent negotiation skills and competencies, earning herself a well-deserved promotion! She now leads the sales team skillfully. We love having her on our team!
Languages: English, Spanish, French and German.
Maureen Pruvoost: Sales/Administration
She arrived from Belgium in 2018 and has quickly integrated into the team helping us with valuations and property sales. Her language skills are incredible, as she speaks 5 European languages: English, Spanish, French, German and Dutch.
Nanouschka De Wilde: Administration and Sales Support
We welcomed her in 2020, just when the pandemic began. Despite the difficult times, Nanouschka did not give up and obtained the official title of real estate agent (API). She is now offering our clients an excellent service by answering queries, listing properties and dealing with real estate procedures - a real pleasure to have her with us!
Languages: English, Spanish and Dutch.
Mike Nevin: Administration and Sales Support
Born in Glasgow, Mike is our youngest member of staff. He moved to Spain to work in a bank, but his drive and interest in people and property led him to try his luck at Select Villas which is a real estate company in Moraira. Here he has found his true calling!
Languages: English and Spanish.
Tamaye is our newest member of staff and has many years´ experience in the local property market. After 12 years of travelling the world whilst working on cruise ships she has returned to pursue her love and interest in property. Tamaye is now helping clients with finding their dream home in the area of Moraira.
Languages: English, Spanish, Italian, French.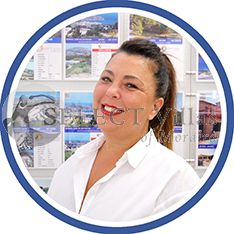 Would you like to have a first contact with our team to buy or sell a property on the Costa Blanca?
If you are thinking of buying or selling a house in Moraira, Javea or surroundings, our team can help. We are a qualified group of real estate agents with vast knowledge and expertise about the property, the local area, the formalities… For any real estate or personal matter, at Select Villas you are in safe hands
Call us on +34 966 490 861 | +34 616 002 993
Send us an email to enquiries@select-villas.es
Visit us at our centrally located office at Av. Madrid, 5, 03724 Moraira, Alicante, Spain
Share
Back