Back
​We had a great time at the Spring Triples Tournament 2022 - Javea Green Bowls Club
30 Jun 2022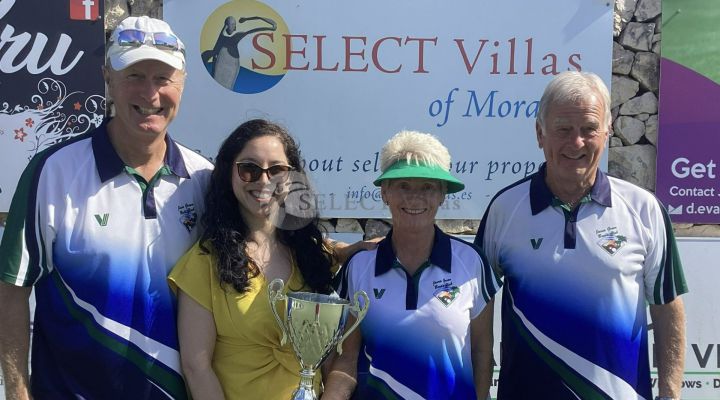 We kicked off the traditional Spring Triples on a Friday afternoon, which was sponsored by Select Villas of Moraira. Following some weeks of wet weather, we were surprised by how lucky we were to have plenty of sunshine. The event was a great success: 24 teams of different nationalities competed in Javea Green Bowls Club. There was a great atmosphere amongst the players!

Our Sales Manager Julia was delighted to present the trophies and prizes to the winners; Richard Potts, Vee Wood and Trevor Evans (refer to photo). Congratulations on the win! Drinks that were served afterwards were also well earned!
We hope to see you at upcoming events and tournaments at the Javea Green Bowls Club. A fantastic setting to play, enjoy and meet friendly people. It is well worth a visit!
Share
Back