HOW TO FIND THE PERFECT PROPERTY IN COSTA BLANCA
QUESTIONS THAT CAN HELP TO DETERMINE WHICH PROPERTY IS RIGHT FOR YOU
Sun or shade? Consider property orientation for different times of the day and year.
Coastal or rural? How do you want to stretch your Euros? How Spanish is your intended lifestyle?
What type of property best suits your lifestyle? A detached villa, linked villa, townhouse, finca…? Or perhaps a penthouse or apartment on the sea front?
Low and level or high on a slope? The former for the less fit and young, the latter to enjoy the best views of Costa Blanca?
Close to amenities or quiet and secluded? Can translate into a choice of walk or drive?
Work or leisure interests? We can help your research, to be close to what matters to you!
Bringing children or pets? Again we can help advise regarding these, also regarding the elderly or disabled.
What kind of views would I like to have from my home? Views of a charming town like Moraira, of the mountains and the valley, of the turquoise beaches…
How much can I afford to spend on a property? This will help determine the budget and narrow down the search for properties within the desired price range.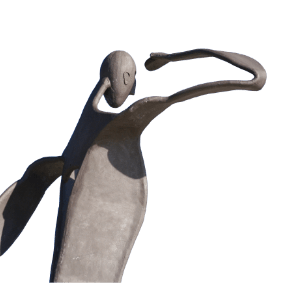 Maybe before considering the Spanish property & location, one should try to visualise the lifestyle you intend to enjoy – whether for holiday periods or full time residential occupation
Remember Spain is a country with plenty of sun. We all buy here for the sun but within a few months of our first summer, we are scampering around seeking out the shade – just like the locals!
Spain is the second most mountainous country in Europe and most property is located on one hillside or another (because we all want great views!) even if you buy a property on the flat ground, you will be visiting friends who are perched up on hills. So, within a few weeks we resort to our air-conditioned (or heated) cars for our shopping. Besides, most days we find we need to use the car for something or other, so we combine that with an incidental shop. Being very close to shops, bars, restaurants etc., can also mean more traffic, noise and dust.
Likewise, being within walking distance of the sea can be rather over-rated. It's important to consider the practicalities, especially in popular coastal areas like Moraira. Homes in Moraira are often located above sea level, which means that walking uphill after a long day at the beach can be tiring, especially when carrying all your belongings. Opting for a cool car ride can be a more comfortable and convenient option. Luckily, parking here, near the beach, is usually free or very cheap and once you know your way around, you can almost always park within 100m or so of your target.
How near the coast do you want to live? Rather like Australia; along the Mediterranean Costas, the overwhelming majority of folk live within a few km of the coast
Likewise, many crave a big sea view, whilst others spurn the magnetic attraction of the sea for something which is more 'real Spain'. Because the sea view locations are so popular with so many, property prices in this situation will always be much more expensive, and licensed building plots are almost impossible to find in the more desirable locations. Because of the constant demand over the years, you will often find that this kind of property had been built close to neighbours on comparatively small plots and seclusion could have been compromised.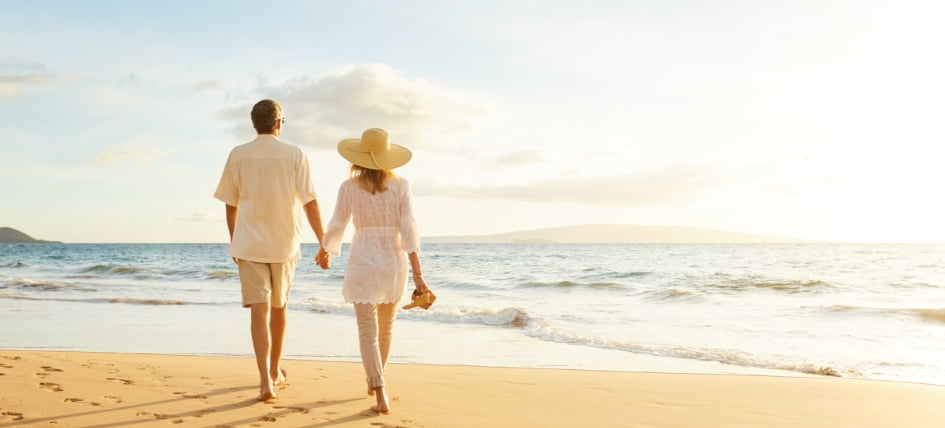 Retreat from the coast by just a few kilometres and you should soon start to find, for less money, a greater choice of more spacious villas in bigger plots enjoying more privacy and still have a good sea view or very fine views of the campo (countryside) and mountains. On even the most commercialised parts of the Costa Blanca, just a 15-20mins. drive inland should bring you to a 'real Spain' village, town or countryside location. Here land and property will be a little cheaper, and often with either a distant sea view mixed in with a stunning mountain and/or valley panorama. You should be able to find a property close to a town with most of the amenities you might routinely need, but you might need to be prepared to visit a major coastal town like Moraira, Denia, Javea, Calpe or Benidorm for more major medical attention, Spanish language school, or to attend to some bureaucratic rigmarole of one kind or another.
Each buyer must carefully consider which type of location suits their intended lifestyle best, and adjust their budget and aspirations accordingly. Also please, bear in mind that the type of location might dictate the type of property available. First-line seafront will mean an apartment, one or several floors above a restaurant or shop (or a monster budget for a house in this position – anything can be done – at a price!) A house within a traditional town or village will mean (not unreasonably) a townhouse – traditional or new build, which may have a cool, shady courtyard garden or roof terrace area, or indeed both.

One distinction to be mindful of is the difference of being on holiday in Spain for two weeks and living here long-term
It can be unwise to adopt a permanent lifestyle of drinking, eating and partying on the kind of scale you might enjoy for a week or two! Please too, consider any sports, pastimes or hobbies you may wish to develop or take up. The area is big on cycling, mountain & country walking, water sports, equestrianism, golf, tennis & karting, etc. All forms of music and entertainment from rock to barbershop, amateur dramatics to opera, it's all here and you may wish to be close by some of this action.
Over the last few years, we have noticed how the demographics of the area has changed. No longer are the obvious delights of the Mediterranean lifestyle the exclusive privilege of the retired and middle-aged. There is now a steadily growing trend for young couples to either bring young families here or planning to start their family here, not just for the climate and relaxed lifestyle, but for the low crime rate, limited political interference and traditional family values which seem to have become lost in the UK, and maybe other parts of northern Europe, too. As schooling is important for families, there are now several good English/Spanish speaking international schools and colleges catering from pre-school age through to university, all within the Moraira, Calpe and Javea areas.
Many parents also choose to send their children of younger ages to the local Spanish schools, where the children (and the parents) have great opportunities to better integrate, not just in terms of the Spanish language and lifestyle, but with people from other countries such as Germany, France, Netherlands, Switzerland and Scandinavia, etc.
Whilst the Spaniards don't exactly enjoy a great reputation as animal lovers, pets are very well catered for here, there is no shortage of veterinary practices, both excellent Spanish ones and various other nationalities. Please don't buy a cat or dog specifically to bring out here with you – there are cat and dog rescue centres in all the main towns here, full to overflowing with lovable and worthy candidates!
In terms of shopping, just about every possible thing you could wish to buy is now available, particularly in the resort towns.