As agents, we work extremely hard to achieve property viewings on behalf of our vendor clients.
We at SELECT Villas go to great lengths to check the validity of our prospective viewers/purchasers, so it is imperative that vendors present their properties as best they can. Here are a few pointers to maximise our chances of a sale:
First Impressions:
Try to make sure there is parking/turning space for the viewer's car(s), even if it means temporary removal of your own vehicle. Ensure gates are already open, if relevant.
Tidy, sweep and weed the garden, remove washing from the clothes line, put away garden hoses, children's toys, watering cans etc.
Ensure the pool has been cleaned, any cover removed and, ideally, the pump is running and the water sparkling during the viewing period.
Contact us
for more hints and tips!
Internal Accommodation:
Ensure that the accommodation is clean and tidy and that as much as possible is removed from worktops and surfaces, the home is generally de-cluttered and all light bulbs are working.
Pre-heat or air-condition rooms and put on lights as and where required. If you have rooms that are not regularly used ensure that they are well aired and ventilated.
Clean windows; ensure curtains, blinds and shutters etc. are all working and are open to maximize light and views etc.
Kitchens and bathrooms should be de-cluttered and clean, washing up put away, surfaces cleared and towels, tea towels and cloths put away, toilet seat/lids lowered.
If your property is a rental villa or apartment, and a little sparse, please pop down to the Friday market and purchase some bold, colourful pictures, to hang on otherwise bare walls to the lounge, dining and bedrooms etc. It will make such a difference to the photographs!
Noisy or over-attentive dogs should either be off the scene being walked, or kept well away from potential dog non-lovers.
Longer term measures:
Any obvious repairs, especially of a cosmetic nature, such as localised redecoration, mould removal from paths and patios etc, hedges and trees trimmed etc. should be attended to. Administration:
We strongly recommend that all deeds and property documentation are in order and up to date and copies taken at our office; the property description needs to include any extensions or alterations to the accommodation, including BBQ buildings, garage, carport etc. Any updating, especially if, the registered build area has been increased, is best done sooner rather than later. This is especially important if prospective buyers need a mortgage, the mortgage amount granted will depend on the banks own valuation which will be limited to the registered build/habitation area measurement, not necessarily any (enlarged) area that has since been extended or converted.
It is now also necessary to have a current cedula/habitation certificate which must be in place ahead of any completion, also a current EPC certificate. These documents are valid for 10 years.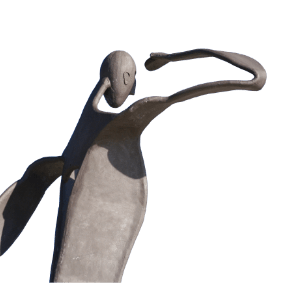 Playing the role:

Having dealt with the dogs, toilet seats and paperwork, what else do vendors need to do? During the viewing, PLEASE don't lead or follow us around with viewers; the bigger the viewing group, the smaller the rooms will appear, and our professional sales people will know precisely what to say and what not to say – this is part of the expertise you are paying us for – so please relax and trust us to do our job without distraction. The very best way for vendors to assist is to be in the background and available for us to refer any detailed questions or issues to. At the same time – subject to weather conditions – just relax with a beer/wine/coffee and a magazine and live the lifestyle that the clients aspire to. This can be so effective.